Greetings!
I am Gayla Page, the owner of Englewood Massage Therapy. I am the sole therapist at EMT and perform all services.
I genuinely care for my clients' health and strive to keep fees affordable so they can enjoy and reap the healthy benefits of regular bodywork. I prefer quality over quantity – to perform 3 or 4 quality sessions per day versus 5 or 6 back-to-back sessions. Spreading out appointments allows time to rest my hands and body, restore my energy, and be totally focused during each session. Therefore, appointments are limited and clients are encouraged to pre-book their sessions to ensure a reserved time convenient to their schedule.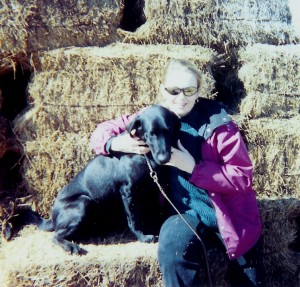 I am continually intrigued by the body and its natural ability to heal itself. My initial interest in massage therapy came after receiving injuries in several auto accidents. During rehabilitation, I experienced the power of touch and the many benefits of massage therapy.
Over the years, I have worked, as a therapist and as a patient, with chiropractors, acupuncturists, physical therapists and other massage therapists. I strongly believe there can be a synergistic effect by combining massage therapy with other holistic therapies and encourage everyone to investigate and experience all natural holistic care available.
Experience and Licensing
I possess over 15 years of experience in the massage and bodywork profession. I am a Registered Certified Massage Therapist and Licensed Skin Care Therapist with the State of Colorado, Certified Reflexologist, and Master Usui Reiki Practioner.
Education and Memberships
The majority of my formal massage therapy training was received at The Colorado School of Healing Arts in Lakewood, Colorado.
224 Hour Reflexology Certificate Program
670 Hour Certified Massage Therapy Program
524 Hour Cranial Sacral Therapy Certificate Program
Certification in Hydrostone Therapy
My education at Colorado School of Healing Arts gives me a well rounded and compassionate knowledge of the human body and spirit.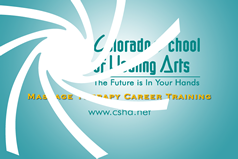 Prior to massage training, I took workshops in EnergyWorks™ which introduced me to Qi-gong, Tai-Chi, Crystal Healing, Karuna Reiki and Therapeutic Touch. I find combining EnergyWorks™ with massage increases healing and natural balance. I am a Master Usui Reiki Practitioner and member of IARP. I am also Level 3 Certified in Healing Touch thorough Healing Touch International.

I possess an International Dermal Institute Postgraduate Diploma where I studied Advanced Skin Care Therapy, as well as, Advanced Face, Head, Neck and Shoulder Massage and Lymphatic Drainage techniques.
Constantly learning and growing as a therapist are important to me. I have a passion for working with people surviving terminal illnesses and recovering from traumatic injuries and plan to pursue Trauma Touch and Oncology Massage training in the future.
I am listed with the local BBB with an A rating and a member of ABMP, AMTA and AHHA.
I welcome all into my therapy room and
look forward to being of service to you.